What is Free CD Burner Software(Freeware)?

Free CD Burner software is a GUI to dvd+rw-tools and cdrecord. It allows burnning CDs easily.
Free CD Burner Software Key Functions
View the current command line that will be used to burn the CD.
Burn CD from iso images.
Create ISO images from files and CD.
CD Copy.
Can overburn CD.
Support multi session CD.
Add/delete/exclude file/directories and show current used space.
Can keep directory structure.
Options to choose iso9660 filesystem extension (like Joliet or RockRidge extensions).
Generate CD image(ISO format) and save to hard disk.
Burn hard disk CD image to blank CD disc.
Multithreading are supported and the more files you burn the faster.
Supports device types include CD-R/ CD+R/ CD-RW/ CD+RW.
Prevent burning if used space > CD+R/RW capacity.
Show output of growisofs/mkisofs to view burned % and estimated remaining time.
Free CD Burner Software System Requirements:
OS: Windows 98/Me/2000/2003/XP, Windows Vista or better.
CPU: >750MHz Intel or AMD CPU
Free CD Burner Software Screenshot
Free CD Burner Software News

24-10-2008:CD Burner 1.0.1 first release.

Free CD Burner Software Support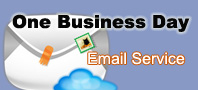 Should there be any queries, please don't hesitate to contact me by freestar666@gmail.com
Free CD Burner Software Awards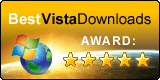 Free CD Burner Software Articles
How to convert video to VCD format and burn it?
Other software about Free CD Burner software
VCD Creator:Video to MPEG converter + VCD author + VCD burner
Comments
Sion Rees
27 Aug 2010, 04:18
Does this program copy dvds?
laercio
12 Oct 2010, 07:40
obrigado pelo programa.
alam
14 Apr 2011, 23:07
i need
xuanthong
20 Jul 2011, 01:47
abcd
LAL
25 Sep 2011, 06:04
Hello
alex
09 Aug 2012, 11:50
ok
ghanex
20 Oct 2012, 23:13
hoseee
thefatman
18 Apr 2013, 14:58
I've burned everywhere man I've burned everywhere man data i have burned my share man I've burned everywhere man
Beti
08 Sep 2014, 12:55
You sure do understand what you are dnscussiig. Man, this blog is just wonderful! I can't wait to read through much more of what you've got to state. I'm truly pleased that I came across this when I do mainly because I was really starting to become bored with the whole blogging and site-building field. You've turned me around man!