What is Free Video MP3 Converter (Freeware)?

Free Video MP3 Converter Freeware is a powerful audio extractor extracting audio from video. It allows converting any Video to MP3 easily.
Free Video MP3 Converter Freeware Key Functions
MPEG to MP3 Converter – convert MPEG to MP3 file, you can use FreeStar Video MP3 Converter to convert MPEG to MP3 file. You can set up a lot of settings to achieve the best audio quality.
AVI to MP3 Converter – convert AVI to MP3, FreeStar Free Video MP3 Converter is an AVI to MP3 converter. It can convert AVI video file to MP3.
This program gives you the option of creating MP3s at 40-bit rates and three sampling rates and in two channels.
Batch-convert unlimited Video files in the fast and easy setup interface.
Extractor Video files into custom file sizes for use with portable MP3 players.
You can customize the size of output file and its Bitrate will be calculated automatically.
Multithreading are supported and the more files you convert the faster.
Supported input formats:AVI, 3GP,  MPEG, WMV, MP4, DV, MOV, M4V, VOB (the video format used in DVD), SWF, NUT, RM, RMVB.
Free Video MP3 Converter Freeware System Requirements:
OS: Windows 98/Me/2000/2003/XP, Windows Vista or better.
CPU: >750MHz Intel or AMD CPU
Free Video MP3 Converter Freeware Screenshot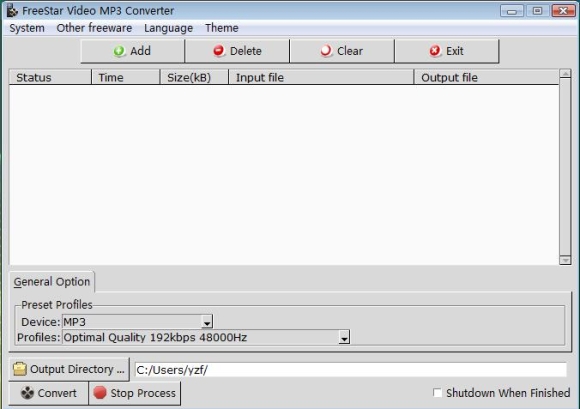 Free Video MP3 Converter Freeware News

25-11-2008:Free Video MP3 Converter 1.0.1 first release.

Free Video MP3 Converter Freeware Support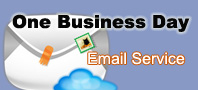 Should there be any queries, please don't hesitate to contact me by freestar666@gmail.com
Free Video MP3 Converter Freeware Awards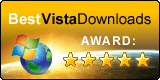 Free Video MP3 Converter Freeware Articles
How to convert video file or format echo other?
Other software about Free Video MP3 Converter Freeware
DVD Audio Ripper:DVD to MP3 converter
Comments
sani
29 Jul 2010, 00:39
best softwear
satya gaonkar
24 Nov 2010, 01:11
Pja
lucho
25 Jan 2011, 21:42
good
nitin
21 Feb 2011, 01:13
nice
RAI
23 Feb 2011, 04:58
nice software
Makwana Chandrakant
13 Apr 2011, 23:31
Very very nice software
arvind gupta
25 May 2011, 00:43
videoconverter
arvind gupta
25 May 2011, 00:45
mp3 video convarver
Umamahesh
05 Jun 2011, 15:03
Ilike this website
joe
09 Jul 2011, 17:53
buenisimo este progrma lo uso y lo recomiendo
thakaraw singh
21 Jul 2011, 07:57
tsbhuriya@gmail.com
vlopy
12 Oct 2011, 10:16
mp4
Antonio
18 Oct 2011, 16:18
Vorrei sapere come si utilizza questo programma
oscar G
17 Dec 2011, 08:23
great,let me have a try
Dipankar Majumder
21 Dec 2011, 10:39
i like this video convert and mp3 convert 2012
pipi
26 Apr 2014, 19:08
no lo se usar
Oncom
08 Sep 2014, 10:34
Thanks Graham, I purchased your video's and wathced them, set up a new setting. I have a couple of more questions. When you see the monitors in the mirror, don't you have to check how far it goes and make your markings on the wall as big as the speaker reflection? So you can put the center of the foam pad on that spot in stead of putting it on the edge of when you started to see the speaker? And does it matter how far your head is turned? I wonder how accurate you have to be. Would it be smart to close off an airvent/ceiling window with maybe cardboard and put a foam pad over it? Or does it not matter since I have a carpet floor?