1. Please select what you want for the final formats from the lists.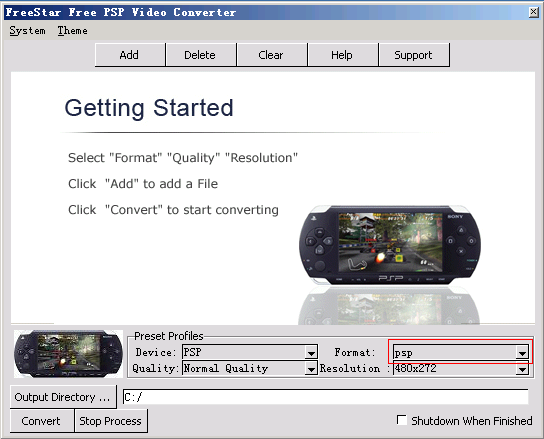 2. Please select the quality from the lists.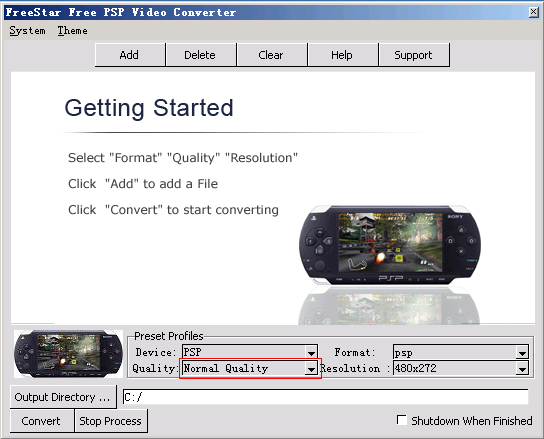 3. Please select the resolution from the lists.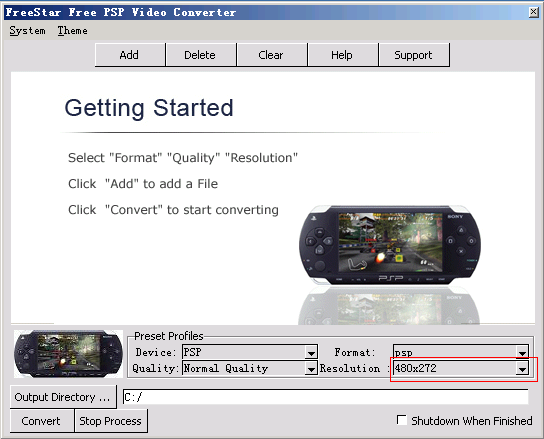 4. Click "Output Directory" button, you should tell the program where, or which directory on your hard drive, will be the output path for the conversion.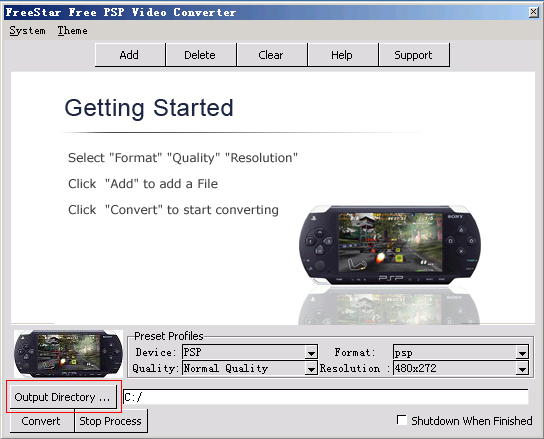 5. Please click "Add" button to select video file.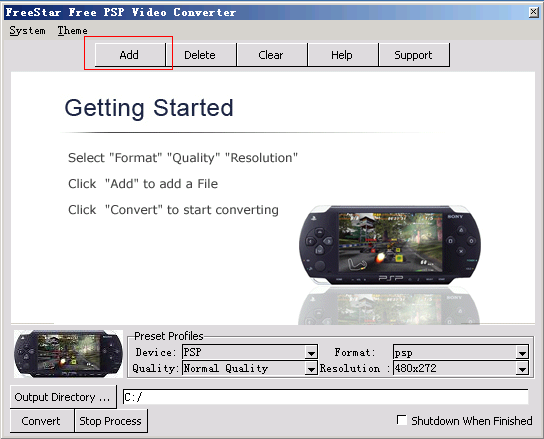 6. And then, Click "Convert" Button.